He is basically an Entrepreneur who started his career as a Technical Head at NIIT. He was then promoted as Director and Managing Director and served the company for a period of 15 years and then joined Engineering college because of the flair he has towards teaching. During his tenure at NIIT he was instrumental in placing more than 500 students in various software companies.
Besides teaching the core courses in Computer Science and Engineering for the post-graduate programmes, graduate programme and various executive education programmes at MRCE, he offers elective courses on Java, Data Structures, Cloud Computing and Distributed Systems.
His major research domains is Distributed Systems. He has published number of papers in National Journals and also recently attended second world conference held in GOA as well as a National Conference At JNTU Kondagattu.
Right from his school age he was the topper in X standard and also a Topper in XII Standard. He bagged a gold medal in BE(CSE) and also in Post Graduate course.
He attended many training programmes which includes Training Program on Quality Management by Philips Cross B.
Dr. T. Sunil
B.Tech, M.Tech, Ph.D
Dean of the MRCE COllege,CSE Department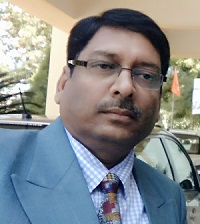 Dr. T. Sunil


Dean of the MRCE COllege,CSE Department